Zajímají Vás názory a recenze na Sage BES920BTR Black Truffle? U nás má zatím hodnocení 5,0 z 5 hvězdiček od 4 uživatelů. Níže na této stránce naleznete od ostatních zákazníků také jejich konkrétní zkušenosti s Sage BES920BTR Black Truffle. Určitě budeme ale rádi, když nám po koupi napíšete hodnocení na Sage BES920BTR Black Truffle i vy.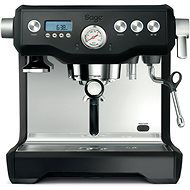 Sage BES920BTR Black Truffle
Skladem > 5 ks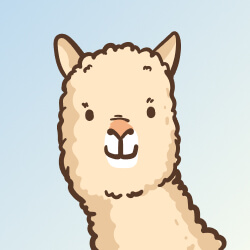 Zákazník, Kněžice
Hodnoceno 28.11.2022, varianta Sage BES920BTR Black Truffle
please note i compare my experience with several other machines, all manual (no automatic coffee machines), all for ground coffee (no built-in grinder); I pair it with Sage coffee grinder, for best possible grind level and quality (i tested many grinders before, too). The only semi-comparable machine i had before was Catler dual boiler; it made great coffee (wasnt customizable though), but leaked like hell and after 3 replaces, i gave up. the non-comparable machines were were Zelmer and Krups Opio, both within 100EUR price range, both only with double wall, pressurized baskets, 48-49mm. Initial setup requires reading manual, tuning in an espresso - James Hoffmann's videos are very helpful, but even manual provides some insights. Really well built, nothing feels cheap or wobbly, so far nothing leaks or squeaks. Coffee is excellent, steaming takes only couple of seconds. You can adjust everything and you can even schedule turning on :) last but not least - DO NOT ORDER TO ALZABOX :D it claims you can do it, but you really can't and then it takes 2 weeks for alza to find your package and deliver via other service (GLS/DHL in my case).
excellent settings range (pre-infusion, brew temp, time, volume; steam temp, autostart, sound level, display brightness)
small display (i love small displays), no animations
absolutely excellent steaming experience; much quieter than any other machine i had, quieter than most of barista machines
accessories - double wall baskets, single walla baskets, steaming mug, tamper, water filter, strip for water hardness check
very nice finish (black version), doesnt stain, easy to clean. very nicely fitting elements, pleasant experience overall (with cleaning and maintenance)
water level visible in front, pouring water from the top (trapdoor :D) or from the back (if you remove the tank)
bougt it on sale, so the price didnt hurt as much :)
QUIET brewing and steaming :O
you need to work with manual at the beginning, the settings are hidden :D
czech manual is not enough for starting it - read english one, it explains how to check and adjust the water hardness, etc
do not use razor gadget :) abomination
somewhat louder warm-up than other machines, it sounds like a kettle at times, quieter than kettle :)
no bottomless portafilter in set
small baskets are V shaped, it's difficult to tune in an espresso, especially when you regularly switch from single to double basket (double is of normal shape)
takes couple of minutes to warm up (Catler dual boiler needed much less time, Krups Opio needed no time)